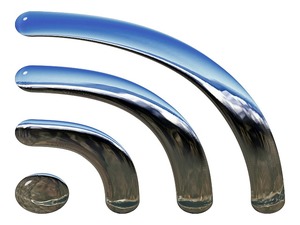 Last month, a new WiFi security vulnerability known as "Krack" was discovered by a security researcher named Mathy Vanhoef. It was about as serious as a security flaw could be, enabling hackers to clone a router and funnel traffic through it, either monitoring all the activity on the network, or, if they wanted to be more destructive, conducting all manner of "man in the middle" attacks against anyone on the network.
The major tech companies were all given advance notice of Vanhoef's research, and as such, not long after it was published, many responded almost immediately with patches. Apple, for example, released a Krack patch at the end of October.
Microsoft was even quicker to respond, releasing a patch to the problem quietly before Vanhoef's research was even published.
In that regard, Google has been a bit behind the curve, but as of the release of this month's Android Security Bulletin, the company has at last provided a fix for the issue.
This month's update is spread over the following three updates:
• 2017-11-01
• 2017-11-05
• And 2017-11-06
The fix for the Krack issue is contained in this last one.
If your Android device is set to automatically receive security updates, then there's nothing for you to do. The patch has already been installed on your phone.
If you tend to take a skeptical view of automatic updates, then at the very least, be sure to grab 2017-11-06. If you don't, you're probably putting your organization at unnecessary risk. If you want to check to see if you're vulnerable before applying the update, you can do that, too. Vanhoef released his proof-of-concept code and detection tools on his GitHub account, and since releasing the data, an interested third-party has developed a tool aptly named "Krack Detector" you can use to see if you need the fix.
Either way, it's worth looking into, and something your team should make a priority.